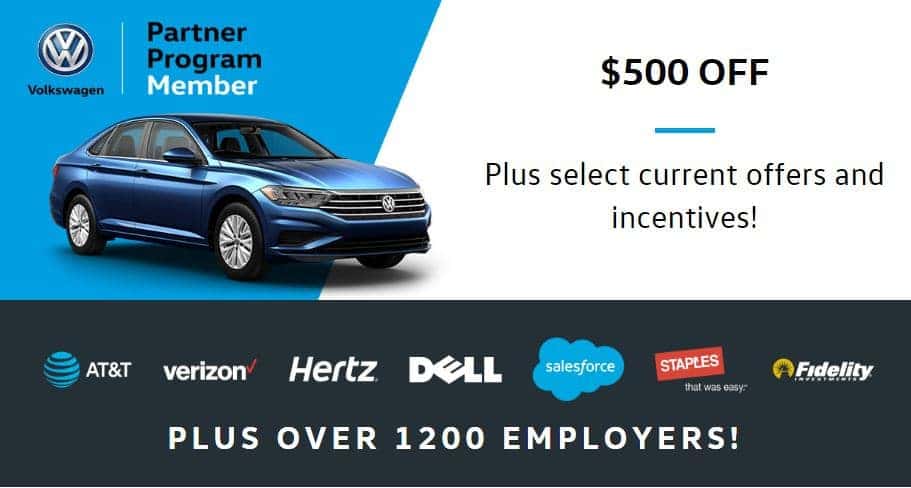 Employees of qualified VW Partner Program companies and their household members are eligible to purchase or lease a new Volkswagen at $500 below Dealer Invoice Price plus select current offers and incentives. This Certificate is designed to help give the best deal on the purchase or lease of a new VW - the hardest part should be picking the color!
This Program benefits Partner Program company employees and their household members by working cooperatively with our Dealers - trusting them to provide the very best service and experience. If you have a concern regarding your transaction, please contact Program HQ directly at (703) 364-7910.
Pricing Calculations
Dealer Invoice Price
- $500
- Current offers and incentives
_________________________
= Partner Program Price
A few of the eligible employers include:
Bank of America
Uber
AT&T
Verizon
Hertz
Dell
Salesforce
Staples
Fidelity
And many more...